DESCRIPTION

SPECS

TRACKING EXPERTS
Hands (paws, hooves, or otherwise) down, this is the most legitimate tracking bandana.
Accurate identification and interpretation of animal behavior via track and sign is an outdoor skill that has been all but lost by the average person, even to the most experienced outdoors-folks. Learning even the basics of tracking will yield a more enriching awareness in nature as well as a practical tool when your life may depend on it.
It should be acknowledged that this is not the first tracking bandana ever made, but hands (paws, hooves, or otherwise) down, it's the most legitimate! It contains the most accurate tracks available, shown to scale, and includes default gaits for each animal.
We partnered with tracking experts to help guide us and choose the list of animals based on certain criteria that would allow you to have the most success with this bandana. We requested animals:
Found across the majority of North America
Most abundantly found in the wild
That may indicate water nearby
That are easy food sources
Most useful for side-by-side comparison
We also included false eyespots. These are a form of mimicry adapted by various insects, birds, fish, and reptiles, as well as by some human cultures. The bandana can be folded so the "eyes" face outward and can be worn on the back of the head to serve the same purpose, or worn on the front while napping.
Who are these so called animal tracking "Experts" we consulted with?
Beau Harger is our local tracker. He took us out in the field, got our feet wet (and almost got Dustin stuck knee-deep in mud) and gave us the hands-on crash course in tracking. He's been an integral part in the design of this product and made himself available at all hours of the night to answer questions and continue pushing this design in the right direction.
Jonah Evans (www.naturetracking.com/) is also a fellow Texan with about 2 decades of tracking experience (and who knows how many certifications) but still maintains the humble life-long student attitude, realizing there is always more to learn. He even has an app called iTrack Wildife that is a great learning tool to combine with this bandana.
Mark Elbroch (www.markelbroch.com) helped bring the CyberTracker program to the U.S. and literally wrote the books on tracking. Not just any books, but the books with the most accurate and detailed prints available. He partnered with us to provide the artwork for the bandana and we truly couldn't have done it without him!
Customer Reviews
Write a Review
Ask a Question
Dr Steve's review
Best of two sources.
08/22/2021
Yves J.

France
Awesome, clever design!
The tracking and the foraging bandanas are packed with datas that will help the outdoor lovers to learn about botany and tracking. Fantastic design!!!
06/17/2021
Jason G.

United States
Thorough bro say the least
I even fact checked some of it and it is pretty spot on! Great for cache belt
05/31/2021
Anonymous

United States
I like it!
Good quality and fast shipping!
05/26/2021
Anonymous

United States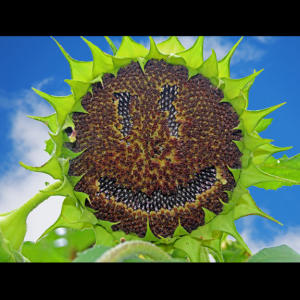 TB
05/26/2021
Tiffani B.

United States
This is an excellent bandana!
Our granddaughter is learning about animals. This bandana is helping her understand how to identify tracks, and we occasionally get silly with the eyes (she's young; the purpose will be realized one day, lol).
05/24/2021
Anonymous

United States
Useful in so many ways
Packed with information. Large size and bonus "eyes." Great product to go with my plant foraging bandanna.
01/13/2021
James F.

United States
Got two bandannas for my girls stockings at Christmas. They love them and have packed them on our first hiking trip of the new year.