DESCRIPTION

SPECS

FORAGING EXPERTS
A Field Reference and Foraging Tool
Foraging is an art that's all but lost in today's modern society, but it can make a huge difference in your life. A foraging tool like this bandana is meant to give a person power over their situation, leading to purpose, and the ability to self-aid and self-rescue.
The Foraging Bandana was designed in cooperation with some of the finest foraging instructors. It lists the 12 most common plants/fungus of North America, including their common and scientific names. The field uses of all 12 plants/fungus are listed using part indicator icons on each plant illustration. The bandana also includes the "5 Steps of Identifying Edible Plants" by Samuel Thayer and "Rules and Ethics of Foraging" by Mark "Merriwether" Vorderbruggen. 
We designed this bandana to act as a learning primer, field aid, and emergency reference. For neophytes, this bandana serves as a fun, stepping-stone educational tool. For more experienced foragers, this bandana should encourage impromptu foraging, help in sharing the passion of foraging with others, demonstrate alignment with the foraging lifestyle, and help promote awareness of continued education in this field.
We worked with experts, Mark "Merriwether" Vorderbruggen and Dr. Nicole Apelian to choose plants based on the following criteria:
Abundance in USA

Ease of Identification

Few or no poisonous look-alikes

Ability to represent on a bandana

Ease to process into its usable form  
Designed in cooperation with:
Mark "Merriwether" Vorderbruggen
Ph.D. chemist by day, rogue naturalist by night/weekends. Mark has become one of the most experienced foraging experts in North America. He's the creator of www.foragingtexas.com which is probably the most useful foraging resource available... and it's FREE!
Dr. Nicole Apelian
Dr. Nicole Apelian is a scientist, mother, educator, researcher, expeditionary leader, safari guide, herbalist and traditional skills instructor. A leader in the field of transformative nature education, Nicole is excited to share her knowledge and expertise of nature connection, indigenous knowledge, natural wellness and survival skills with the world. Learn more at NicoleApelian.com
This design is by Wazoo Survival Gear LLC in cooperation with Dr. Mark "Merriwether" Vorderbruggen and Dr. Nicole Apelian.
Illustrations of Burdock, Nettle and Prickly Pear Cactus copyright: Foraging and Feasting: A Field Guide and Wild Food Cookbook. Made and printed in the USA!
The plant representations and denoted characteristics featured on this bandana are in no way intended to be a source of proper identification, use, or processing of plants.
Wazoo Survival Gear LLC and all other mentioned parties are not responsible for any harm resulting from the act of harvesting or attempting to forage plants.
Customer Reviews
Write a Review
Ask a Question
07/28/2021
Anonymous

United States
Foraging Bandana
Perfect for my bugout bag! Nice quality!
07/25/2021
Joanie S.

Canada
Helpful & Beautiful
Recently received my foraging bandana and it exceeded my expectations..the art work is excellent and the quality of the cloth is very good as it is of a nice heavier weight cotton. To ensure you know how to use this resource effectively, you will need source reading material. The quality is so good, that, even if you never had a desire to forage, it would be most beautiful as a framed piece of art...so...multifunctional!
07/20/2021
henry p.

United States
i like it
it is readable will have to see on how durable the wording and pic over time. i have only had it a week. kind of thin for a bandana, it keeping it wet for cooling the skin. will do good at a strainer and pouch.
07/05/2021
Anonymous

United States
***** foraging bandana
Love the bandana
06/17/2021
Jason G.

United States
Thorough to say the least
I even fact checked some of it and it is pretty spot on! Great for cache belt
05/28/2021
Anonymous

United States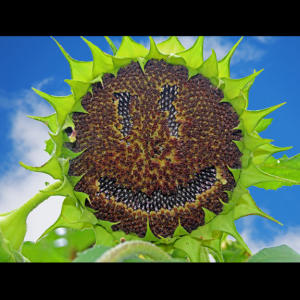 TB
05/26/2021
Tiffani B.

United States
Highly recommend this for everyone!
Not even kidding...within minutes of receiving this bandana, I ran outside and really started *seeing* what we usually casually dismiss. Easy to read, easier to carry, and a wealth of knowledge!
03/27/2021
Anonymous

Canada
The only thing that would make it better would be if it was a bit brighter, print is dull,hard to read.