Knife Sharpening Necklace
Modernized Viking Traditional Tool
The Patented Viking Whetstone Pendant modernizes a traditional Viking tool using world-famous genuine Arkansas Novaculite. Designed as a great general-purpose fieldstone for knife-edge maintenance, with a medium fineness (600-800 relative grit size). Each stone is carefully chosen, hand-cut, ground, and drilled. Each Whetstone Pendant is hand-tied using a unique knot that we call the "Napoleon Claw" and inspired by Viking/Celtic knot-work.
4 Different Grind Shapes
Rounded Edge - Spoon/Hook Knives, Gouges, Seatbelt Cutters, Fingernail Cutters, Concave Blades, Large Serrations
Beveled Edge - Saws, Deburring, Small Serrations 
Hook Groove - Hooks, Needles, Awls, Spearpoints, Gigs
Flat Lap - General purpose for Plain Edge Fixed or Folding Blades
Want to know why we designed this product and its purpose? Check out the post below to learn the history of whetstone pendants, how ours are made, and why they're a useful tool to carry every day.
Customer Reviews
Write a Review
Ask a Question
09/01/2021
Derek I.

Canada
Viking whetstone
I love this necklace/sharpener, I love the fact you can sharpen various tools and not just knives, I am quite surprised to the weight of the stone as well, that only shows the quality of the whetstone.
08/27/2021
Jonathan F.

Canada
Simple and convenient!
I'm of Norwegian decent, so this fits right into my wheelhouse! This is great little whetstone for touching up my knife or tomahawk on the fly when I'm out in the woods! It's super convenient! Thanks!
08/26/2021
Steve Z.

United States
Dr Steve's review
Combined both necklaces and used the stone already. Love this product!!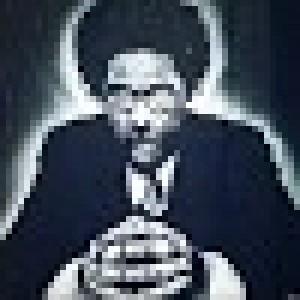 JL
08/18/2021
Johnny L.

United States
Good Quality!
A great companion piece for anyone who regularly carries a blade while hiking/camping.
08/09/2021
Rafael O.

United States
SWEET!
Ever since I saw an original viking version at Denver Museum of Natural History I have wanted one, now I got the modern version! love it
08/05/2021
Anonymous

United States
Viking Whetstone
It came as advertised but its so nice I don't want to use it unless its a dire straight emergency
08/03/2021
Anonymous

United States
******
Light and versitile perfect!
08/03/2021
Anonymous

United States
Excellent Tool
I highly recomend the Viking Whetstone. It is easily carried and I can pull it out anywhere to sharpen whatever knife or axe I am using. It is a fine grade stone for that finishing razor sharpness. I will be giving these for Christmas presents this year to my friends.