More Than a Money Belt...
Cache: (noun) \ˈkăsh\ 1. hiding place especially for concealing and preserving provisions or implements. 2. a secure place of storage.
It's a money belt, travel tool, survival kit, or whatever else you make it. The Cache Belt™ features a top-loading velcro enclosure that allows direct access to items, at any point along with the velcro pocket, while wearing the belt. The hook & loop closure reassures that the velcro has no single failure point. From discreet carrying of extra Euros on the streets of Amsterdam to packing a compass and signaling mirror up a volcano in Nicaragua, we've tested this belt all around the world and we're confident you'll agree: This is the ultimate everyday and travel accessory.
Customer Reviews
Write a Review
Ask a Question
08/29/2021
Jon

Norway
All the small everyday stuff.
I use this belt every day since I got it. It is a stiff, but not to rigid, belt. Can be used to every outfit without looking out of place. Stuff is easily to retrieve without taking of the belt completely, if at all. I usually do not like to hang things on my belt.This I have absolutely no problem with. The stuff you can fit in it cannot (of course) be large, but you can still fit a lot. I have a lot of different things, such as coins (used as deposit for shopping carts), pills, cordage, measurement tape etc… And of course: it does the work of keeping trousers up absolutely flawlessly.
08/26/2021
Steve Z.

United States
Great belt
It's nice to know this is a TSA approved belt. I've already traveled and had zero resistance from TSA. Absolute great product!
07/31/2021
Suzanna T.

Hong Kong
Great product
Best belt I ever have
07/31/2021
Suzanna T.

Hong Kong
Great product
high quality belt with hidden storage
07/24/2021
Richard M.

United States
Belt
Came to this website to get a hat based on ON Three's review of it. I was getting the hat and noticed the belts. I was wonder why he hadn't reviewed it yet. Might wait on belt until I see his field test review on it.
07/20/2021
Michael

United States
Best EDC Belt Ever
I originally backed this project on Kickstarter forever ago, and this belt is still holding strong. I actually have this belt, and an additional one with the cobra buckle. I love both like my children, but I will say I like this one a bit more for a more casual or "low vis" look. I've used this belt for everything while it's completely loaded out with Survival & E&E tools, and I forget they're there when wearing it. Solid product, solid design by a solid company!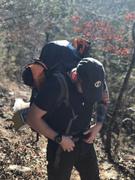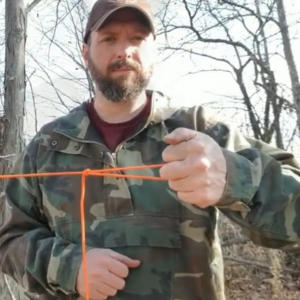 JB
06/21/2021
Jamie B.

United States
Solid Belt to upgrade your EDC Gear.
The Cache Belt is a great way to enhance your Every Day Carry gear. The belt is a great design and the craftsmanship is superb. I will be adding more ***** gear in the future.
06/17/2021
Jason G.

United States
Hands down this is a storage belt!
Belt fits awesome has plenty of room for just about anything about 1" tall/wide to 1/4" thick and you could maybe go 5" long b4 it might show in the belt. Definitely a travel, camping EDC belt. Comfy and no sharp or pointy spots.